What's within you is
stronger than
what's in your way
No barriers presents… An experience that will quite literally change your life forever.
Based on the bestselling book What's Within You and the nearly twenty years of experience of No Barriers, you'll learn an authentic approach to leadership, a breakthrough strategy for overcoming challenges, and a thrilling way to live your life via our month-long (approximately 10 hours) course which you'll have access to for life.
Hundreds of thousands of people can attest to the life-changing power of the No Barriers programs. Though you can find courses about purpose, meaning and happiness; and you can find books about how to break through adversity you're facing (addiction, marital problems, financial challenges, etc.), this No Barriers experience gives you the roadmap so you can take action today. What is unique about our course is that we will help you navigate the gap between the idealistic life you want to live and the realistic barriers in your way.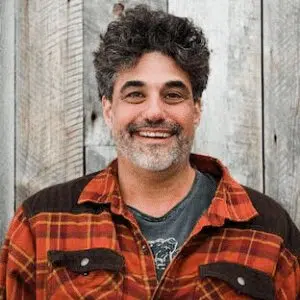 "The No Barriers curriculum is not your typical motivational or leadership course. It's a new category. It is an authentic experience where you will engage directly with the stories and adversities of some pretty inspiring people."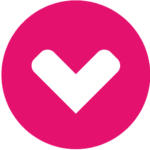 EXPERIENCE THE SAME LEADERSHIP PHILOSOPHIES OF FORTUNE 500 COMPANIES
THE FIRST BLIND
MAN TO CLIMB EVEREST IS WHERE WE BEGAN
IMAGINE BEING ABLE TO EXTRACT THE PROCESSES THAT TAKE A PERSON FROM A PLACE OF EXTREME HARDSHIP TO ONE OF COMPLETE TRIUMPH.
Being able to get into the mindset of an individual who, when faced with life-altering adversity, makes a conscious decision to shatter expectations and accomplish the extraordinary.
THAT WAS WHAT ERIK WEIHENMAYER DID OVER 15 YEARS AGO, WHEN HE CO-FOUNDED NO BARRIERS ALONGSIDE THE BESTSELLING AUTHORS OF THIS COURSE, TOM LILLIG AND DAVID SHURNA.
Since that time, we have been on a nearly 20 year journey, meeting extraordinary people who have broken down their barriers in order to live with purpose.
The only question is, how did they do it?
Our organization became a rigorous test kitchen, where we would see in real-time what ingredients worked best to help people overcome challenges. Millions of people have passed through the doors of that kitchen. Year over year, we sat with participants and engaged with their struggles. We listened to them in their lowest moments, when they felt the most lost or overwhelmed by obstacles; and we worked with them to refine strategies and tools that wouldn't just get them through that moment, but get them through the rest of their journey.
And the result is a recipe that we call the seven Life Elements. From Fortune 500 companies to small business owners and veterans to teachers, No Barriers has taught leaders these seven principles to step-up and conquer their own obstacles. Those same leaders walk away from the experience with a profound vision for themselves that becomes the guiding mantra for their key life decisions.
NOW, AFTER MANY YEARS OF TESTING AND TWEAKING OUR PROGRAMS, PROCESSES AND ACTIVITIES, IT'S YOUR TURN TO DO THE SAME.
It's pretty simple. If you have…

a) a team but are struggling because some barrier has derailed you/your team;

OR

b) a gut feeling that there's a way to live differently -- to live a life full of purpose -- but you can't quite put your finger on how to do it
then this course is perfect for you.
You will boost your confidence to face adversity, clarify your guiding values and vision, and ultimately map out the steps you will take to live your dream.
Or maybe you're just tired of seeing useless, motivational speeches and false promises of success out there and want something more tangible, a system that has been tried, tested and applied by the world's best. We even encourage you to go through the process with your team. Having worked with the some of the world's leading organizations, we know the power of having your whole team go through the program and the effect it can have on your bottom line.
Check out our criteria for candidates below - which one resonates with you the most?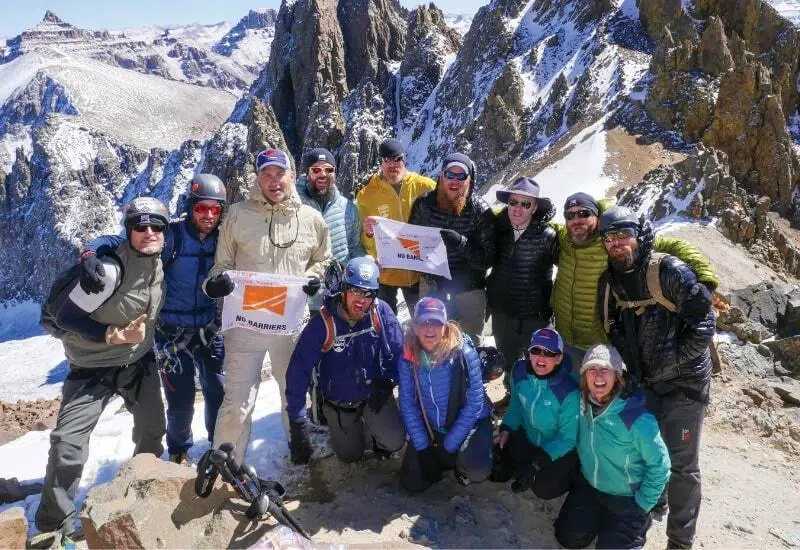 You're a businessperson working with a team
 You've been working in business for years. It has become too much like a "job" and you've either lost your drive or never quite found it. No Barriers will take you back to your "why" and help you break through your plateau to the next level.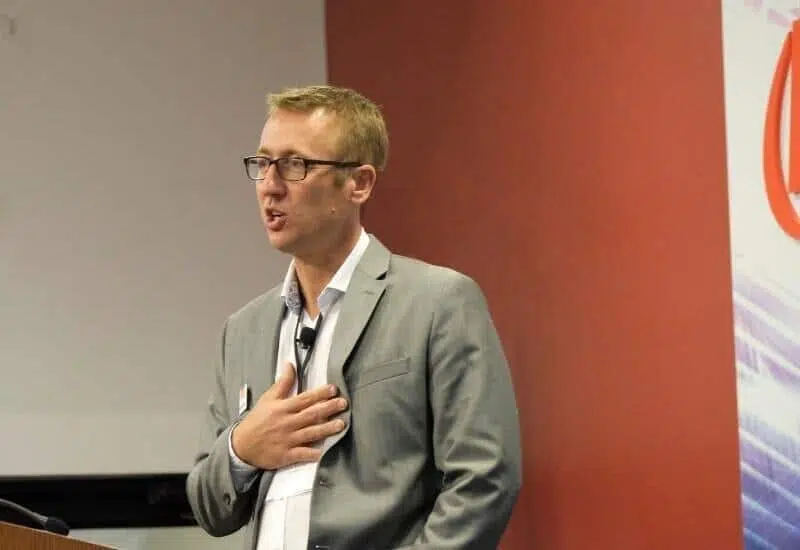 You're a new entrepreneur looking for that edge over your competitors
You're on a mission. You have your vision and it's time to turn that into a reality. No Barriers will show you how to take everything that's thrown your way and turn it into success.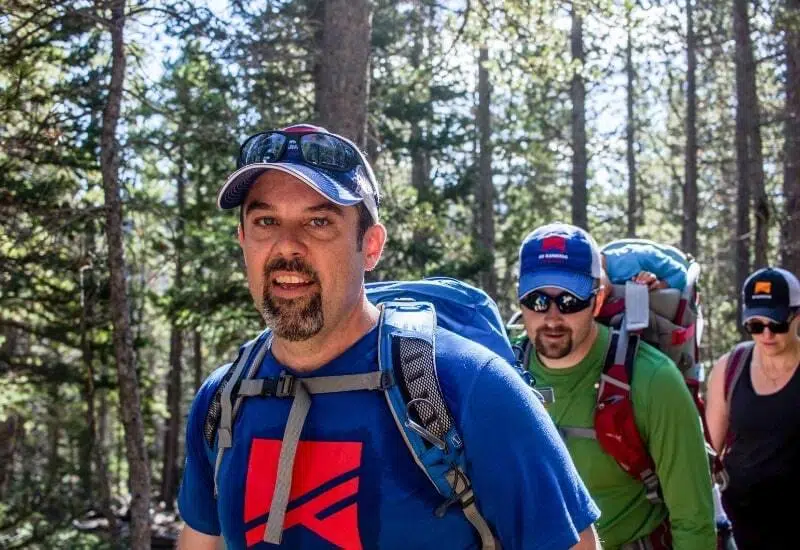 Your're invested in the importance of personal development
You want to make changes that stick, not just go through the motions of yet another 'mindset' course. Whether it's to become a better partner, parent or human, you're looking for the next adventure but want to make it last.
Get Access Now For Our Next Enrollment Before We Close Our Doors. Spaces Are Limited To Ensure An Immersive Experience.
Our principles underpin everything we teach here at No Barriers. We don't manifest results from thin air but from our principles. Taken directly from experiences, created to guide you and help you get the most from No Barriers.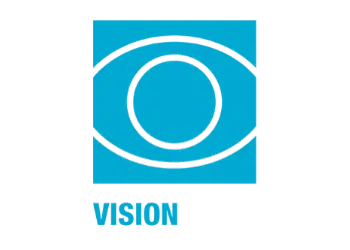 VISION
Define a purpose that inspires you to give your best back to the world.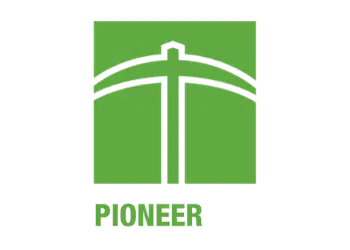 PIONEER
Persevere through challenges to innovate.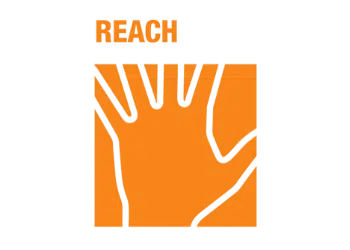 REACH
Move beyond your comfort zone to grow and reach goals.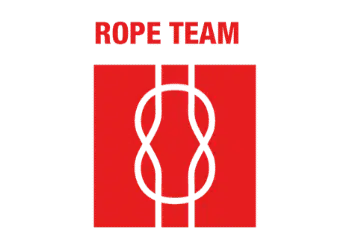 ROPE TEAM
Collaborate and connect with others to build strong communities.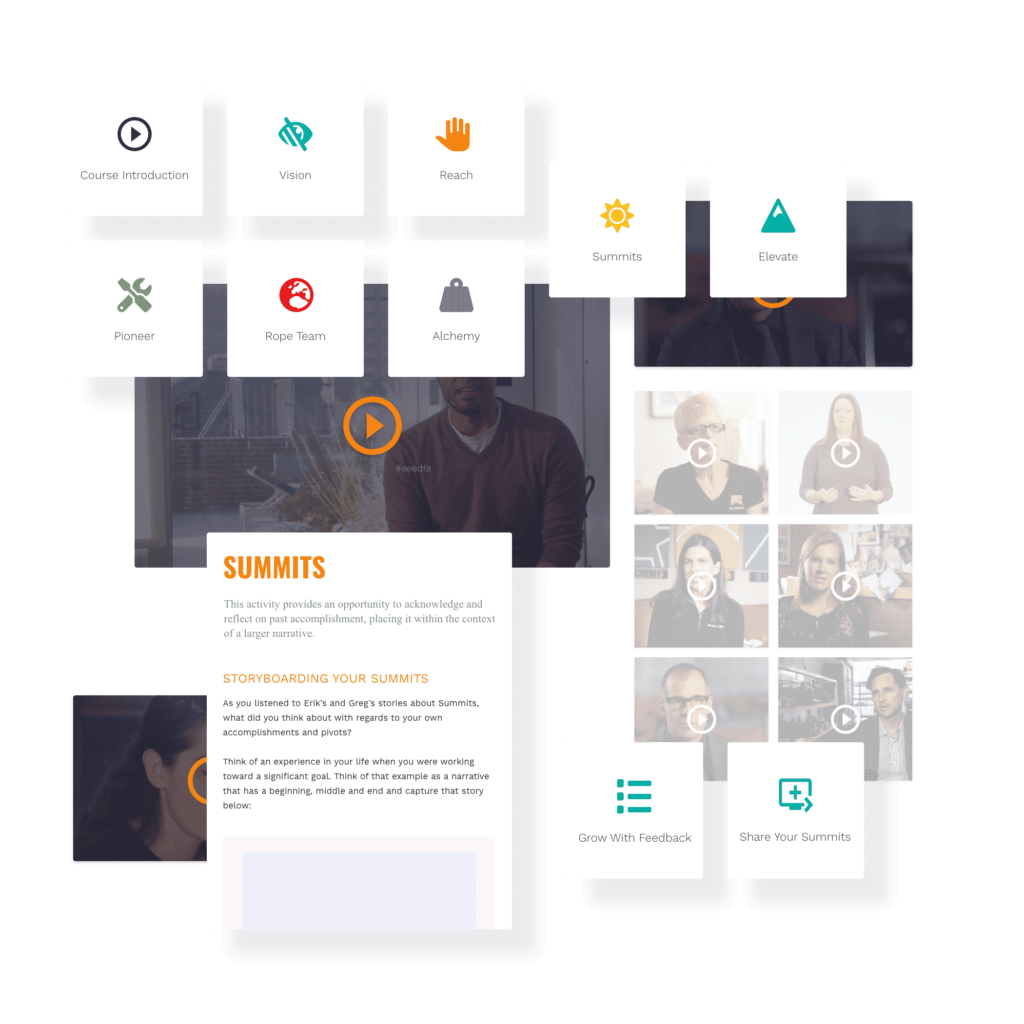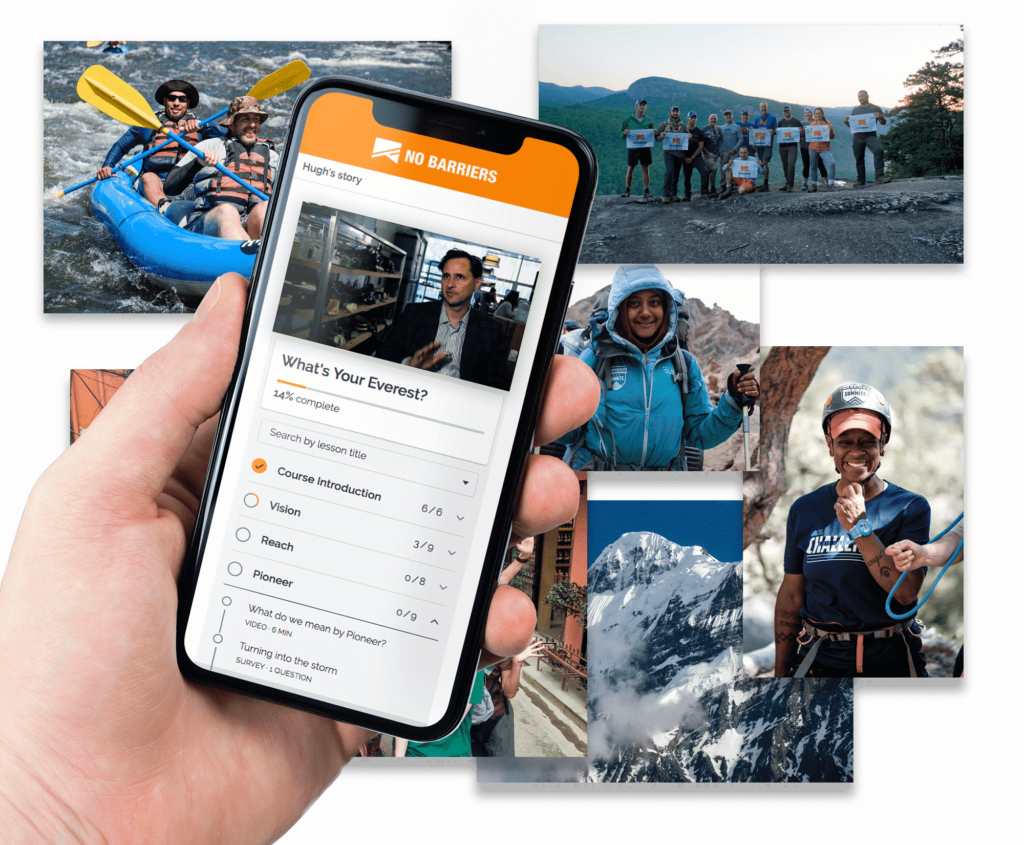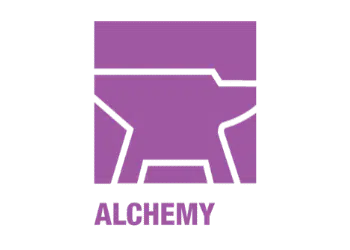 ALCHEMY
Harness life experience into optimism.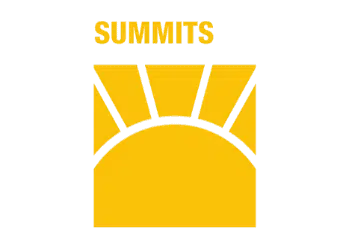 SUMMITS
Find the gifts earned through the struggle.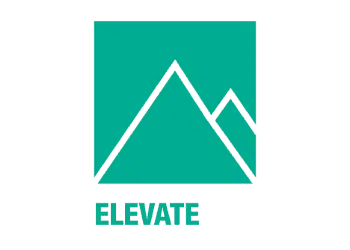 ELEVATE
Impact the world as a leader who serves.
Get Access Now For Our Next Enrollment Before We Close Our Doors. Spaces Are Limited To Ensure An Immersive Experience.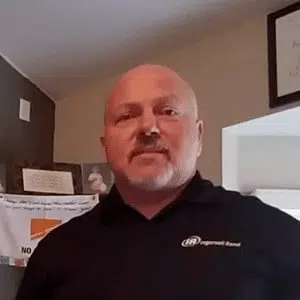 MARK KOSKI
BUSINESS LEADER
"The course really just broke down into a recipe of how we apply to be successful. Successful in life, in personal achievement, in business achievement, family life, all of the above. How do we go through life and how do we go through work? Well, here's the instruction book for it."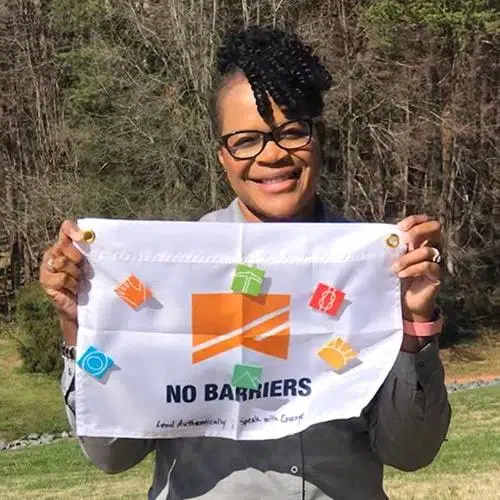 TROY
VP OF HUMAN RECOURCES
"The No Barriers online course is different than anything else I've seen in the somewhat uninspiring virtual learning marketplace. It was unexpectedly powerful in pulling our teams together and aligning and engaging our organization."
What's covered in the course?
We're committed to giving you the best learning experience possible. We've worked tirelessly to ensure that every aspect of the course can be effectively applied so it can bring you returns both in business and in life.
AS A LEARNER IN THIS COURSE, YOU WILL HAVE AN AUTHENTIC EXPERIENCE LIKE NO OTHER. LEARNING TO TAKE THE BARRIERS IN FRONT OF YOU AND USE THEM TO YOUR ADVANTAGE
INCORPORATING BEST PRACTICES FOR MEANINGFUL ENGAGEMENT AND EFFECTIVE ONLINE COURSE DESIGN, NO BARRIERS MEETS THE NEEDS OF MODERN LEARNERS
Check out our entire course curriculum below and find out how our 30 day course is structured to help you develop your skills, thrive in difficult situations, and overcome times of adversity.
What does it mean to live a No Barriers Life?
​Course Syllabus
​Meet Your Guide
​What's My Everest
​If you fake it, you won't make it
​Course intro quiz
What do we mean by Vision?
​Discussion: Who is your visionary?
Guide: How do I create a vision?
​Are you and your life values in sync?
What do you value most?
​Vision vs. goals
​Mission: Build your cairns
​Aligning your cairns to your values
​Field guide: Build your vision
What do you mean by Reach?
Guide: How do I identify a Reach?
​Begin with a first step
​Mandy's first step
​Examples of a first step
​Mandy's Reach theme song
​What's your Reach theme song?
​Field guide: Complete Reach
What do we mean by Pioneer?
​Turning into the storm
​Hugh's story
​Step 1. Start with a growth mindset
​Step 2. Seek different perspectives
​Step 3. Complete your field guide: Pioneer
​Step 4. Iterate
​Your strength as a Pioneer
What do we mean by Rope Team?
​Rope Team: Definitions and roles
​What's your Rope Team experience?
​Message from guide: Rope Team
​Field guide: Rope Team
Building my Rope Team
​How did it go?
​Raise your Rope Team game
​Grow with feedback
What do we mean by Alchemy?
​The art of reframing
​How did JR reframe his experience?
​Field guide: Alchemy
Meet Sam Morris
​Mindfulness: An Alchemist's tool
Guide: Reframing as a leadership skill
​Reframing examples
What do we mean by Summits?
Interview with Amanda Lannert
​Interview with Greg Brennerman
​Field guide: Complete Summits
​Say thank you along the way
​Share your Summits
What do we mean by Elevate?
Pat Lafferty on elevating others
​Guide: Creating your own ambassador story
​My ambassador story
Pledge Wall
​Erik thank you
​What did you think of the course?
Get Access Now For Our Next Enrollment Before We Close Our Doors. Spaces Are Limited To Ensure An Immersive Experience.
We pride ourselves on experience first, text books second. Your instructors are the authors of the book and real people with real stories of adversity transformed into triumph. What could be better than that?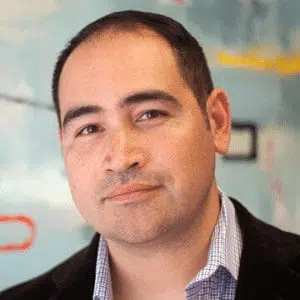 TOM LILLIG
As the board president of No Barriers USA, TOM LILLIG has helped oversee its growth as a leading organization for unleashing human potential. A gifted storyteller who connects at the heart level, Tom has crafted groundbreaking campaigns for numerous global companies and organizations. Tom runs the Chicago office of Stone Ward, a creative agency dedicated to building good. He lives in the Chicago area with his wife, Cindy, and their three children, Coleman, Valentino, and Matia.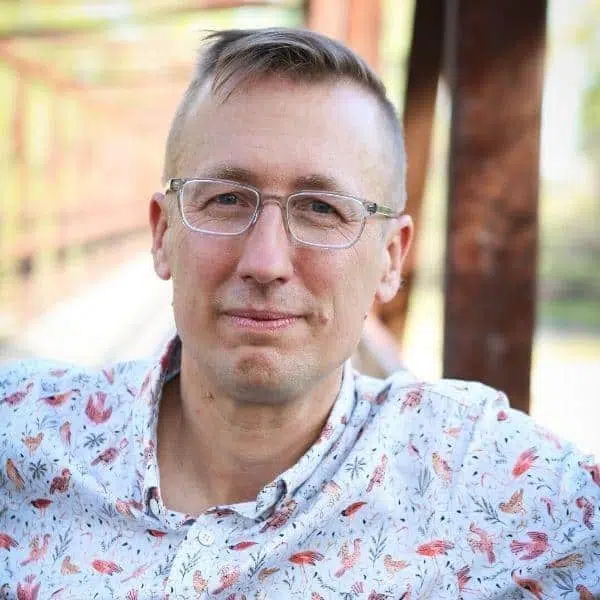 DAVID SHURNA
DAVID SHURNA has been the executive director, co-founder, visionary, and chief growth architect of No Barriers USA for the past decade. Building both organizational and corporate partnerships, Dave has guided No Barriers to historic levels of both impact and revenue. An innovative entrepreneur and seasoned educator, Dave has spent more than twenty years in the nonprofit sector. He lives in Colorado with his wife Gina, and their two children, Clara and James.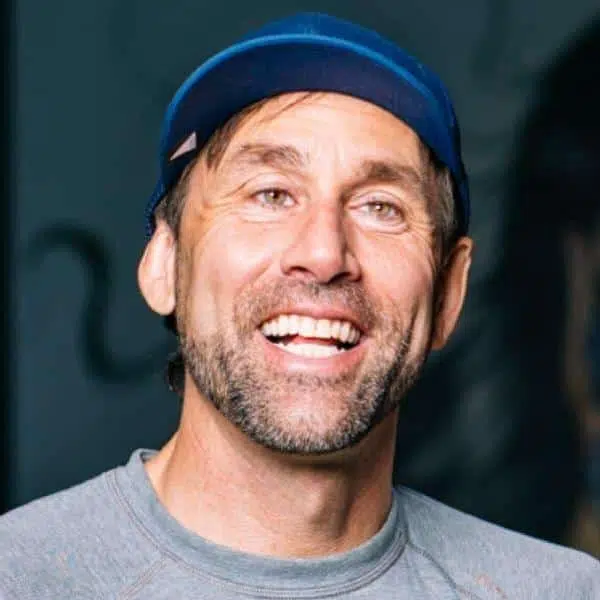 ERIK WEIHENMAYER
First Blind Man To Climb Everest
Erik has become a celebrated and accomplished athlete despite losing his vision at the age of 13. On May 25, 2001, Erik became the first blind climber in history to reach the summit of the world's highest mountain, Mount Everest. At the age of 33, he became one of less than 100 individuals to climb all of the Seven Summits. Erik refuses to let blindness interfere with his passion for an exhilarating and fulfilling life and actively seeks opportunities to help others adopt a similar mindset.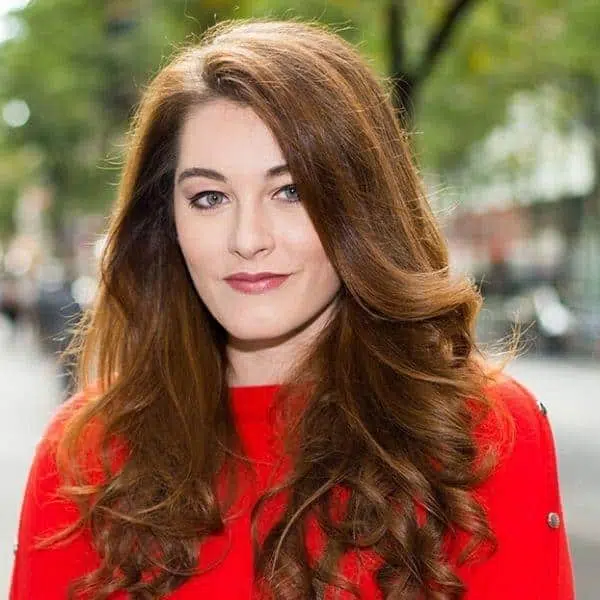 MANDY HARVEY
Singer/Songwriter, America's Got Talent Finalist
Mandy Harvey is a deaf American jazz singer and songwriter. Though her hearing loss is profound her timing, pitch and passion are perfect. With support from friends, family and her faith, Mandy continues to find joy in the music. Through her work as a No Barriers Ambassador, Mandy helps motivate and empower people to break through barriers and find their inner purpose.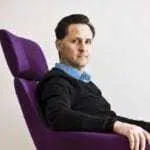 HUGH HERR
MIT Professor Biomechanotrics Lab Founder
Hugh Herr, who heads the Biomechatronics group at the MIT Media Lab, is creating bionic limbs that emulate the function of natural limbs. In 2011, TIME magazine coined him the "Leader of the Bionic Age" because of his revolutionary work in the emerging field of biomechatronics – technology that marries human physiology with electromechanics. A double amputee himself, Herr is responsible for breakthrough advances in bionic limbs that provide greater mobility and new hope to those with physical disabilities.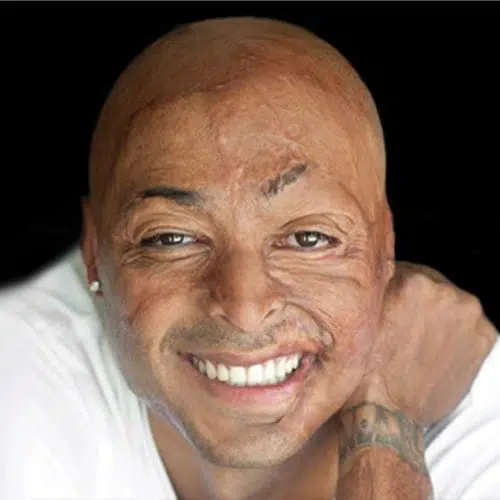 J.R. MARTINEZ
J.R. Martinez is an actor, best-selling author, motivational speaker, advocate, and wounded U.S. Army veteran. He is many things. But perhaps most significantly, he is an inspiration. After sustaining serious injuries from a roadside bomb in Iraq, J.R. spent 34 months in recovery and had 34 different surgeries, including skin grafts and cosmetic surgery in the eleven years since his injury. Martinez now travels the world spreading his message of resilience and optimism. He devotes himself to showing others the true value of making the most of every situation.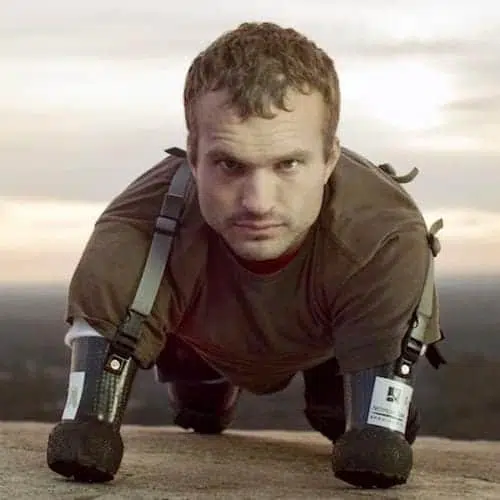 KYLE MAYNARD
Kyle Maynard is a motivational speaker, author, entrepreneur and athlete. Despite being born with arms that end at the elbows and legs near the knees, Kyle has never let an obstacle overcome him. Maynard has traveled to five continents speaking for corporate meetings, grade schools, universities, and programs supporting injured American veterans. He's shared the stage with the world's greatest minds in business, politics, sports, and motivation. Kyle's deepest passion is helping each audience on their path toward reaching their highest human potential.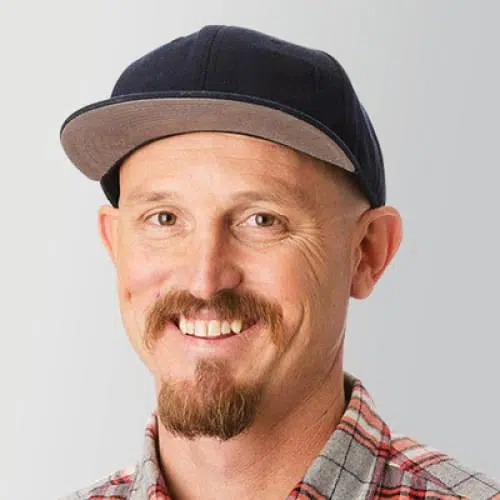 MICK EBELING
Honored as one of the Top 50 Most Creative People and a Muhammad Ali Humanitarian of the Year Award winner, Mick Ebeling is a film/ television/ commercial producer, philanthropist, technology trailblazer, author, entrepreneur and public speaker. Ebeling is CEO of Not Impossible, an organization that develops creative solutions to address real-world problems.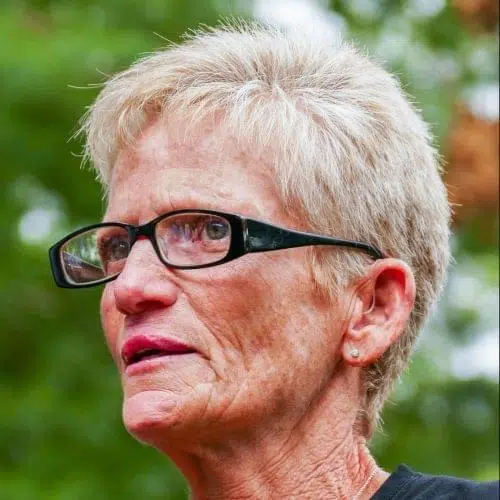 GRETCHEN G. EVANS
Command Sergeant Major (Retired) Gretchen G. Evans entered the United States Army in September 1979. During her 30+ year career, she was the Garrison Command Sergeant Major of Commander, Combined Forces Command, Afghanistan and served in black operations and as an Intelligence Analyst. She earned numerous medals and awards to include the Bronze Star, the Presidential Unit Citation Medal, and Global War on Terrorism ribbons, 6 Meritorious Service Medals and numerous other awards. Evans was wounded by incoming fire in 2006 while serving in Afghanistan resulting in severe hearing loss, a traumatic brain injury, a right-hand injury and PTSD.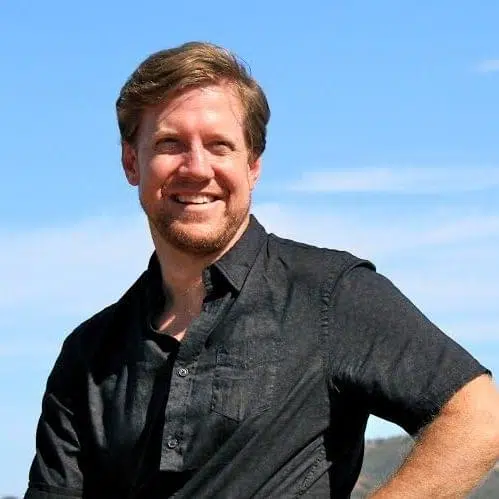 SAM MORRIS
Sam Morris is the founder of Zen Warrior Training. In 1999, at the age of twenty-four and just after leading a bicycling trip for nine teenagers across the United States, Sam was in a car accident caused by a drunk driver which left him paraplegic. Determined to not become the victim of his circumstances, Sam learned and created a system of mental and physical training based in Zen philosophy, meditation and somatic disciplines that healed his mind and his relationship to his body, ultimately bringing him more vitality and clarity than he had before his injury. He created Zen Warrior Training as a means by which to share what he has learned about the power of our minds to create the conditions of our lives with the world.
Get Access Now For Our Next Enrollment Before We Close Our Doors. Spaces Are Limited To Ensure An Immersive Experience.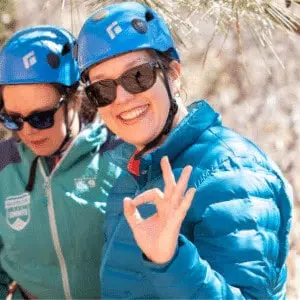 KATE KEENE
VP OF HUMAN RESOURCES
"We have seen business results as an outcome of this, from how we look at challenges to the way we run staff meetings. Now I feel confident that people know our initiatives and how they relate to them," Keene says. "I would reiterate that this has been transformational."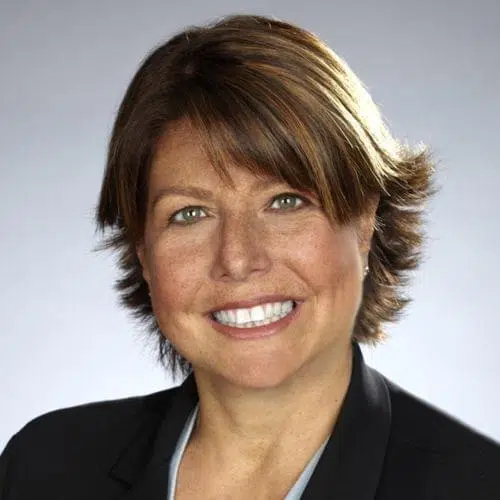 JAMIE MOLDAFSKY
CHIEF MARKETING OFFICER – WELLS FARGO BANK
"For years, I've seen these No Barriers principles change lives – from veterans to kids to corporate leaders. If you're ready to embrace your quest for purpose no matter what is in your way then this experience is for you!"
50% off our no barriers course when you enroll today
For a limited time, you can save a massive 50% off the price of our signature No Barriers Leadership Course!
Whether you're an experienced entrepreneur and looking to break through that plateau or someone who is committed to their personal development and wants to try something that really works, then this course is perfect for you.
ONE PAYMENT OF
$
499
OR 3 MONTHLY PAYMENTS OF $166
Online Learning For You And Your Team

Discover How To Turn Adversities Into Opportunities

Discover How The Inc 500 Companies Lead From The Front

​Experience Huge Impact Not Just On Your Business But Also Your Personal Life

Learn And Apply The 7 Elements That Will Harness Your Adversities

Learn How To Drastically Improve Your Bottom Line From Your Whole Team Being Aligned

Embrace A Life With No Barriers, So You Can Reach Your Full Potential!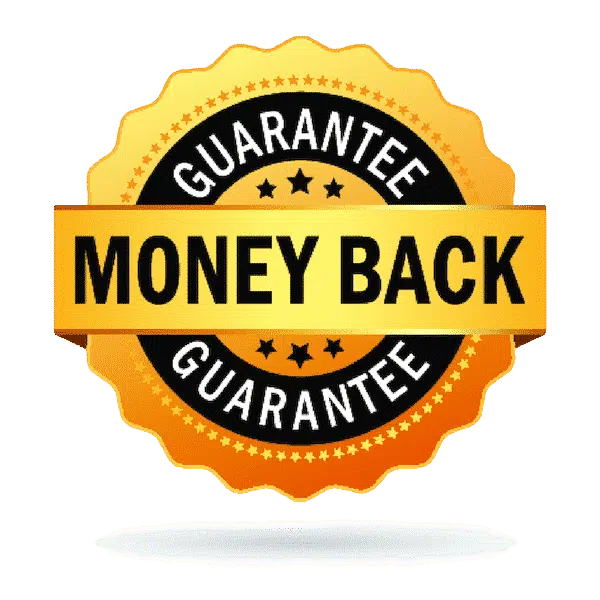 100% money back guarantee!
No Barriers Leadership Transform Your Life. Like it has for millions of participants. We GUARANTEE that if you feel you haven't learned enough to create a more fulfilling and inspiring life, we will give you a 100% money back refund.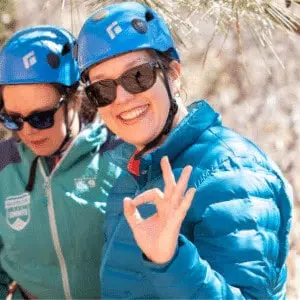 YOLANDA SMITH
BUSINESS LEADER
"Defining the difference between Vision and goals, facing challenges with the characteristics of a pioneer, learning to appreciate the journey and celebrating the milestones, and creating your own path with your own story will keep people motivated by embracing learning opportunities in all situations."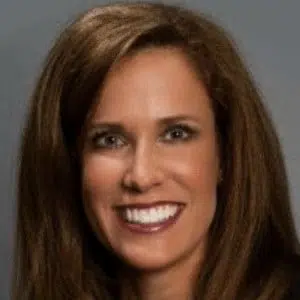 JULIE BETH VIPPERMAN
BUSINESS LEADER
"We were inspired by your founding purpose, your passion for helping people reach outside of their comfort zones, and your ability to help us experience real collaboration and connection as a team."
Frequently asked questions
The No Barriers course was created for business owners who are ready to take their hardship and turn it into success gaining momentum to take their business to the next level.
Course content is released in full on the first of each month.  It takes a month to complete and we want to keep you focused during that month.
We have a 90% success rate meaning we are so confident that we offer a no questions asked money back guarantee.
Yes, joining the No Barriers course is more than just modules and videos. You become part of the No Barriers community.
The entire course costs $499 or you can split up the payments and pay $166 monthly for 3 months.
Over 95% of No Barriers participants report the desire to grow as a person and reach for their potential after completing a program with us. And that desire does not stop at the individual level. 
More than 93% of participants also express that they want to make a positive impact on the world around them.  
Just like our field programs, No Barriers Online takes participants through a journey that starts with a personal Vision, and leads to an action plan for how to Elevate others.
Are you ready to
break barriers?
Don't just take our word for it. Take a look at what some of our participants have to say.
50% off our leadership course when you enroll today
As a valued member of the No Barriers community you can save a massive 50% off the price of our signature No Barriers Leadership Course!
Harness challenges & lead with purpose
Turn your lead into gold and create huge momentum from within
Choose the path of resistance, establish your vision, challenge your current zone of comfort and become a part of something bigger. Lead!
Get Access Now For Our Next Enrollment Before We Close Our Doors. Spaces Are Limited To Ensure An Immersive Experience.